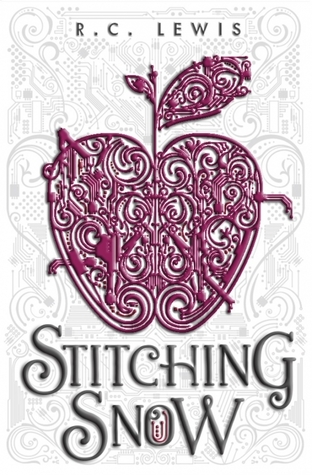 Publication Date: October 14th 2014
Publisher: Disney-Hyperion
Rating: 4 out of 5
Goodreads Blurb:
Princess Snow is missing.
Her home planet is filled with violence and corruption at the hands of King Matthias and his wife as they attempt to punish her captors. The king will stop at nothing to get his beloved daughter back—but that's assuming she wants to return at all.
Essie has grown used to being cold. Temperatures on the planet Thanda are always sub-zero, and she fills her days with coding and repairs for the seven loyal drones that run the local mines.
When a mysterious young man named Dane crash-lands near her home, Essie agrees to help the pilot repair his ship. But soon she realizes that Dane's arrival was far from accidental, and she's pulled into the heart of a war she's risked everything to avoid. With the galaxy's future—and her own—in jeopardy, Essie must choose who to trust in a fiery fight for survival.
SPOILERS.
I've heard that this book is similar to Cinder, being all futuristic and cyborg-y but honestly I didn't even see the similarities until someone pointed them out.
Stitching Snow was a wonderful Snow White retelling, complete with the evil queen, huntsmen, handsome prince, and the seven robots. That's right robots. They were brilliant robots and I really really wish they all had a bigger part in the story.
One thing that made this quite different from the original Snow White is that there were a lot of different races/countries involved. There were four to be exact, and the politics/war between the countries stood out from the standard YA Snow White retellings.
One thing I couldn't believe was that Dane's father died. That was honestly so heartbreaking because 1) it was so unexpected and 2) it totally threw everything in a loop because Dane's father was the catalyst for all the action in this book.
The two main characters, Essie and Dane, are both royalty who assume different roles to suit their purposes. At first they seem like they're on opposite sides, but by the end they totally unite against the evil monarchy of Windsong.
Essie was strong in the physical sense but she didn't really have a sense of purpose; she was perfectly willing to live disguised as a Thandan instead of going to reclaim her throne and fight for her life back. She acted all tough but throughout the book I see glimpses of the frightened nine year old girl whose world just collapsed. I fully empathized with her situation and admired how she pulled together and prevailed in the face of such odds: almost killed by her step-mother's decree and living in a harsh, unaccommodating planet just to spend her days fighting in the Cage to earn money. But near the end, Essie definitely lost some of that admiration. She was rude and dismissing, especially towards Dane, and after Dane's father died, that was definitely not ok. But overall, Essie was a well developed character.
Dane was great, and his actions (kidnapping Essie, going undercover, saving Essie's life) were either understandable or undeniably brave. He was the most down-to-Earth (does that phrase even apply in galaxial settings? Should I say "down to planet"...) person in the entire novel and I totally agreed with everything he said and did. Even kidnapping Essie. He was kind and unassuming, and also focused. Almost the opposite of Essie. Overall, Dane was great, but also a bit of an uncomplicated person (definitely an oxymoron- uncomplicated person), which however didn't help in enlivening his character.
Filled with robots, an evil Queen, interplanetary travel, and superpowers (yup, it fits in somehow), Stitching Snow is a book I recommend to fairy tale lovers as well as those who enjoy a more futuristic setting.